5.30 pm Palais des Congrès
Cardinal Robert Sarah, prefect of the Congregation for Divine Worship and the Discipline of the Sacraments since 2014, is giving a lecture at the Palais des Congrès in Lourdes, on 17th February from 5:30 pm, on the theme "Too much noise? The necessity of silence in our time." Under Fayard editions, he published, "The force of silence against the dictatorship of noise", an interview with Nicolas Dia, in which he undertakes to re-establish the nobility of silence. For Cardinal Robert Sarah, as a result of repelling the divine, modern man finds silence an agonising and oppressive test. The cardinal wants to remind us that life is a silent relationship of the most intimate moments between man and God. Silence is indispensable for listening to the music of God: prayer is born of silence and in returning to it constantly, becomes more and more profound. The cardinal wonders: can those who do not know silence ever really reach truth, beauty and love?
Free lecture with book signing.
8:30 pm Parish Church
Torch procession of the relics of St. Bernadette to the Grotto.

Monday, 18th february Saint Bernadette

10:30 am Rosary Basilica
Mass followed by the Angelus at the Grotto.

3.30 pm Rosary at the Grotto

4:15 pm Solemn vespers at the Rosary Basilica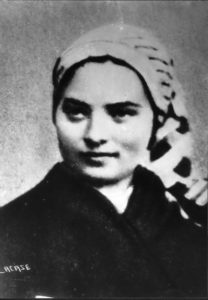 Torchlight procession 17th February 2018:

PLEASE NOTE – The torchlight procession of Saint Bernadette's relics (Sunday, 17th February departs 8.30 pm: parish church of Lourdes).