Do you need to report suspicious behaviour towards minors or vulnerable people?
Do you want to report a breach of moral standards?
Contact Father François BUSTILLO,
diocesan delegate for the protection of minors and vulnerable persons,
on +33 (0)7 57 41 18 63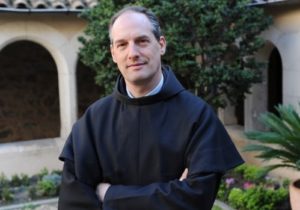 and Father André CABES, Rector of the sanctuary,
on +33 (0)5 62 42 79 01

3 questions to Father François Bustillo, diocesan delegate (Tarbes and Lourdes) for the protection of minors and vulnerable people.
1- "The extremely serious sins of a few wound the entire body of the Church," lamented Bishop Nicolas Brouwet, bishop of Tarbes and Lourdes, in his Lenten letter, of 6th March 2019. On 21st October 2018, he appointed you Diocesan Delegate for the Protection of Minors and Vulnerable Persons. Did your training prepare you for such a commitment? Can you tell us more about your mission and the composition of the commission that helps you?

I've been preparing for my mission ever since I was given it. The situation in the Church is of course serious and sad but we must react to it in an evangelical way. Some have done harm by ruining innocent lives, and I believe that we must build a Church where we return to the source, Christ. Our mission as Christians in the world is wonderful. These painful periods challenge us to draw strength from our faith. Without a solid inner life we cannot be credible signs in society.
My function is a new one in the Church, so I feel very open-minded about its evolving nature due in part to a better knowledge of the situation and also to the help of the team that supports me. In my mission I have to train members of the Church so that they are able to prevent and avoid inappropriate behaviour to ensure the safety of children and young people. I have to listen, I have to support and I must handle painful situations if they arise. There are 8 of us: Annick and Vincent Mangin, Gérard Petricciulo, Hélène and Jean-Paul Perez, Emma Mouillac and Mgr Xavier d'Arodes. In this team we have medical, legal and educational skills.
2- On 30th March, at the end of a training day for educators of young people and children, with Mgr Brouwet and the people in charge of the helpline, you presented the proposals put in place in the diocese. What are they ?
We have worked on guidelines so that, in areas where Church members are in contact with children, young or vulnerable people, they have clear benchmarks for acting in appropriate ways. We are currently working on the ways and means by which these guidelines will be be implemented. We have facilitated contact with the right people should an offence occur. There are email addresses and phone numbers so that you can reach us (see above).
Our work, I repeat, is evolving. We want everyone to be aware of our shared responsibility in the education of the young. Any disciplinary measures are there to facilitate and protect trust. But, it is important to remember that the measures taken are the means rather than the end. The goal of our approach is that the Church's mission be fruitful. Many people in today's world are waiting for the good news of Jesus. This difficult period lends itself to focusing on what we are all here for. So many people do not know Jesus, so many seek inner peace, stable relationships, meaning to their lives. Having to be vigilant and careful should not hinder our mission, on the contrary, it makes it more free and more constructive.
3- The Sanctuary of Lourdes welcomes a large number of children, young and vulnerable people. Where did you ask for particular vigilance? What will you implement in the Sanctuary? When and how? And how will you at the same time ensure that pilgrimages retain the freedom to carry out their activities?

At Lourdes, in our sanctuaries, there are a vast number of spiritual activities on offer. We hope that pilgrims have a sound spiritual experience in everything they do. We have worked on and prepared a vigilance protocol for sensitive areas: the Baths, the pastoral care of children and young people, confessions, contact with the sick and the vulnerable etc. In these places there are clear rules for leaders and for all those in charge, which are guidelines for appropriate behaviour. We ask that people be respected in their freedom and dignity. These places of particular vigilance are not intended to scare volunteers or managers, or even worse, put them off. On the contrary, our sense of responsibility, given the current situation of the Church, forces us to act in a transparent way. All those who come to visit here must feel happy and safe. We hope that all those who contribute to the life of the sanctuary will act with kindness towards all our pilgrims. In terms of contact with pilgrims, we want to promote correctness and relational intelligence at all times.
It is our duty to promote those conditions in which all pilgrims who come to Lourdes can be happy and safe.