In Lourdes, the most basic elements come together: the water of Lourdes, the rock of the Grotto, the fire of the candles, the air with the wind of the first apparition. The Virgin Mary chose this place at the foot of the Pyrenees, because it carries meaning. These universal signs speak to each one of us, from every culture, from every location. Lourdes is a place where we are invited to contemplate creation, through Pope Francis' encyclical on an "integral" ecology.
Sanctuary of Our Lady of Lourdes
Excursion to Gavarnie (World Heritage)
French, English, Spanish, Italian, German, Dutch
Recomended donation : 22€ per pers.
information center
+33 (0)5 62 42 20 08 ou
saccueil@lourdes-france.com
WHEN NATURE REVEALS TO US THE EXISTENCE OF GOD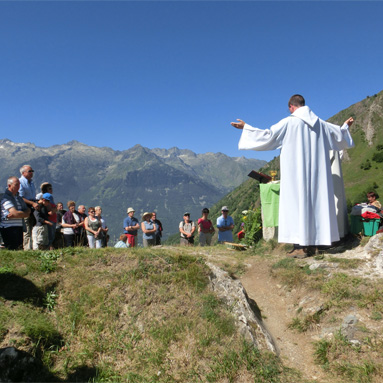 When:
on registration
Where:
8.30 am at the information center

Duration :
1 day
All audience (max: 50 places)