The Our Lady of Lourdes Family
On the feast of the Queenship of Mary, the Sanctuary also honours the relaunch of the Family of Our Lady of Lourdes. It is the implementation the confraternity of the Immaculate Conception, canonically established in the Sanctuary of Our Lady of Lourdes by the bishop of Tarbes, on 8th December 1872, and elevated to Archconfraternity status by the Popes Pius IX, then Leo XIII, first for France, and then throughout the world. Saint Pius X gave it its title and endowed it with spiritual favours. It enables links between the Shrines or institutions linked to Lourdes and Saint Bernadette, but also between people who have served or who are serving in the Sanctuary, and for those who want to carry the mission of Lourdes in prayer, so they can be united by the grace of the encounter between Mary and Bernadette. A blue Lourdes scapular is the badge of belonging to this Family and a booklet details its purpose and characteristics.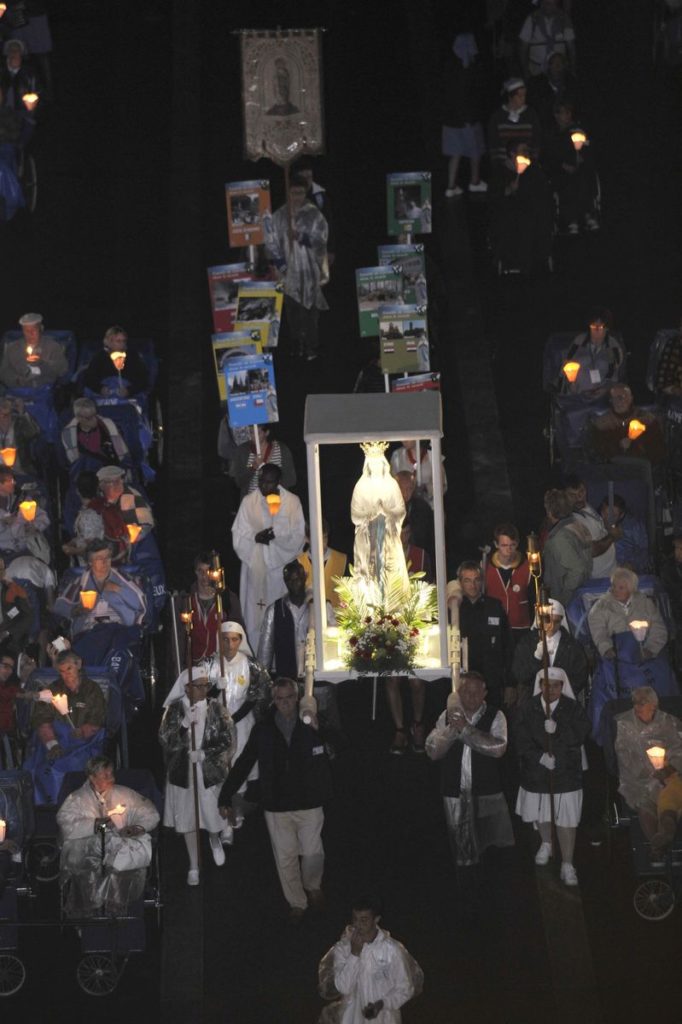 The return from Italy of the relics of St. Bernadette
Since 27th April, the relics of St. Bernadette have been venerated in 34 Italian dioceses.
Today just before 6:00pm, Father André Cabes, Rector, will receive them at the Grotto. So, the rosary will be said in Italian tonight in the presence of Bernadette.
From 9:00pm, the reliquary, carried by seminarians and accompanied by members of the Family of Our Lady of Lourdes and the Italian delegation, will join the torchlight procession. The relics will return to the Grotto for the Mass at 11:00pm. On the morning of 23rd August, they will resume their original place in the crypt.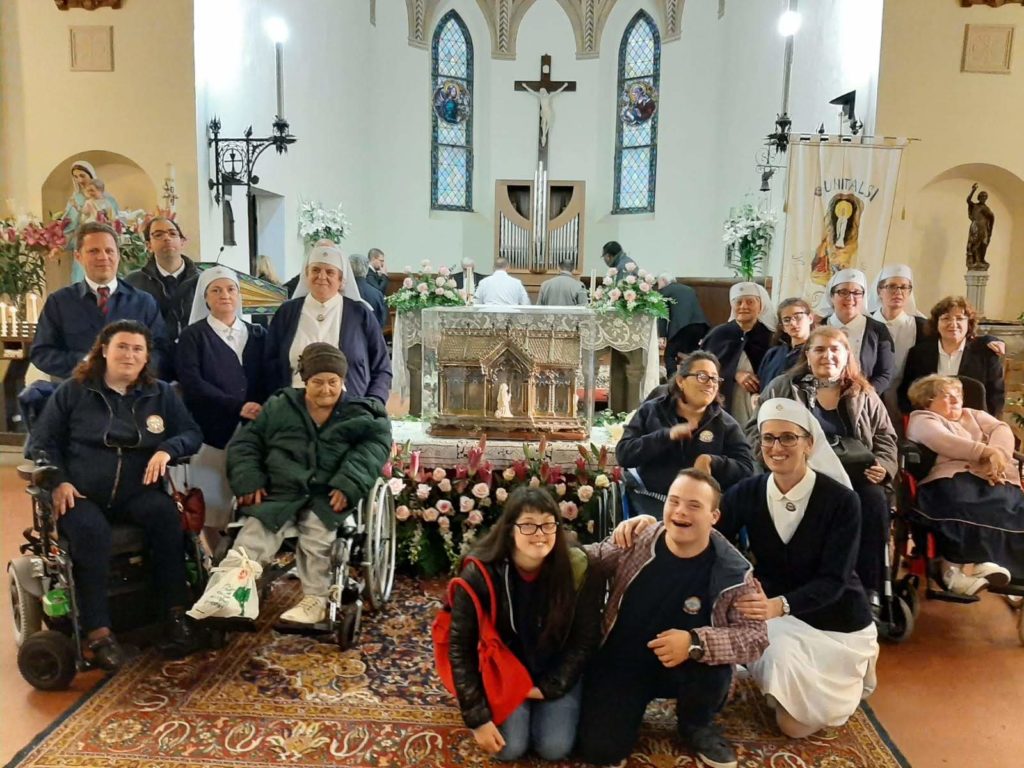 Veneration of the relics of Saint Bernadette in Sienna.
The dioceses of Italy that received the relics of St. Bernadette