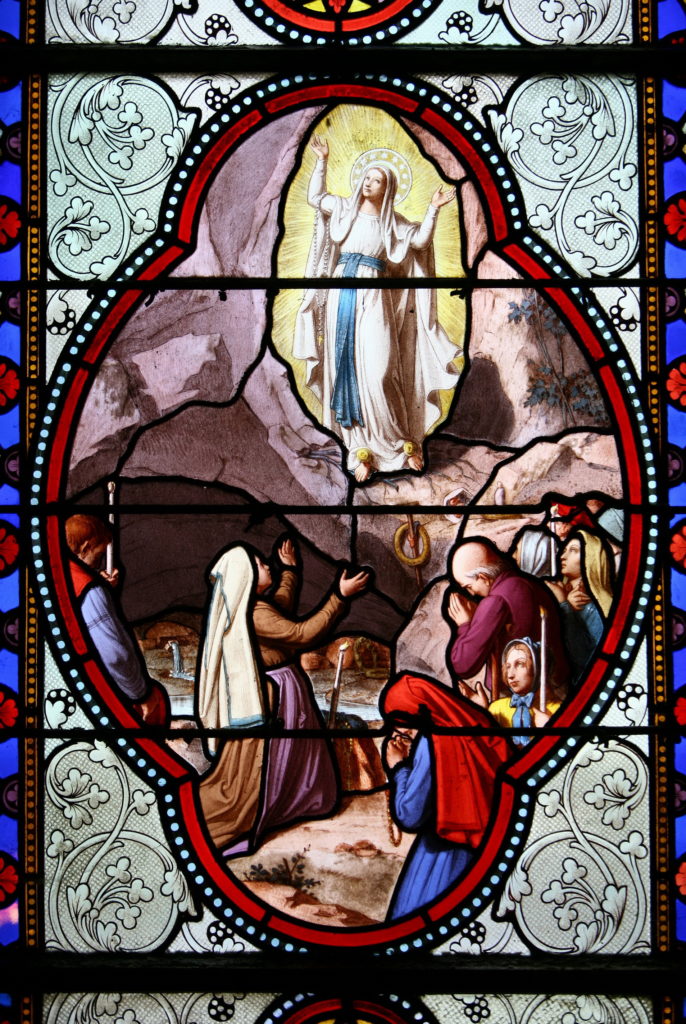 On the feast of the Annunciation, 25th March, Mary learns that she is chosen to give life to the Son of God, because she is free from all sin, and has been from her conception. In Lourdes, when the Lady says her name, she opens her heart at the same time, she says who she is in the eyes of God, who she is for us: the Immaculate Conception, the perfect reflection of the Love that illuminates her.
The Immaculate Conception
On 25th March 1858, the Lady revealed her name to Saint Bernadette. The dogma of the Immaculate Conception was promulgated by Pope Pius IX on 8th December 1854. Bernadette, not knowing how to read or write and therefore having learned her catechism, could not have known about it. It defines the Immaculate Conception of the Virgin Mary as follows: The most Blessed Virgin Mary was, from the first moment of her conception, by a singular grace and privilege of almighty God and by virtue of the merits of Jesus Christ, Saviour of the human race, preserved immune from all stain of original sin.
This year, we would like to really celebrate the day of 25th March with a more festive mass and rosary at the Grotto. We would like to involve you in this by mentioning your participation, so please send us your prayer intentions.
10 am Solemn Mass at the Grotto
broadcast on TV Lourdes and KTO

3:30 pm Rosary at the Grotto
broadcast on TV Lourdes and KTO