Activities in the Sanctuary of Lourdes
A la une
This man describes how a grace was received through the conversion of his son who had become a Buddhist, but then suddenly returned to the Catholic faith while on a visit to Lourdes, where it had not been initially expected.

Vera Baboun is a Palestinian Christian (she was mayor of Bethlehem). When her husband Johnny was taken prisoner for political reasons, she made a pact with the Virgin Mary: "On his release, I promise to go to Lourdes on pilgrimage with him to thank you for having protected him." A poignant testimony.

Testimony of a mother given to the Office of Medical Observations of Lourdes in May 2015.
TV Lourdes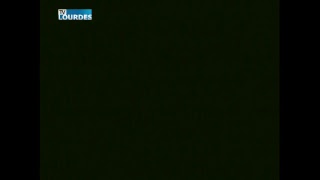 En cours
Procession eucharistique (International)
5.00 PM

-

6.00 PM
A suivre
Chapelet (Italien)
6.00 PM

-

6.30 PM
Accéder à TV Lourdes